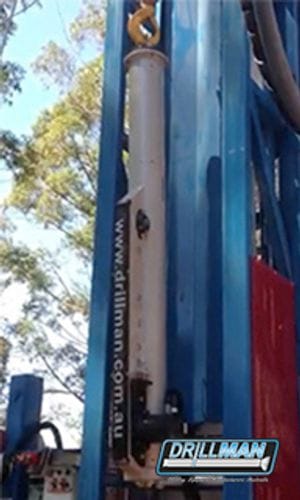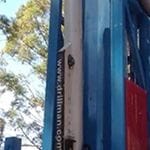 Auto Standard Penetration Test (SPT) Hammers
The SPT Hammer is an effective tool to collect Standard Penetration Test (SPT) blow counts with almost any drill rig. The SPT Hammer is designed as a non-permanent fixture to the rig structure (or permanent if required), and is suspended from your wireline as per the manual SPT Hammer.
The Drillman SPT Hammer is a hydraulically driven, fully automatic SPT hammer providing a consistent 30" (762mm) drop of the enclosed slug at a variable blow count range from 0-53 blows per minute. The SPT hammer is hydraulically piggybacked from an existing auxiliary circuit - most commonly the breakout tong function on the valve bank via breakaway couplings,and would fit any drill rig without the need for any modification. This also means you can have a single hammer that can transfer across multiple rigs. The motor flow rate and pressure are available on request.
Below is the team that developed and manufactured the AutoSPT Hammer:

Complete hydraulic function with fully concealed moving parts
Considerable safety advantages and hands free operation
Designed and manufactured in Australia to comply to all relevant standards
Easily "piggy backed" to any existing control panel
Regular consistent results
Flexibility of non permanent fixture maintained
Interchangeable "thread stubs" allow suitability to all pipe variations
Extremely robust design for long service life
Download the brochure below for more info: