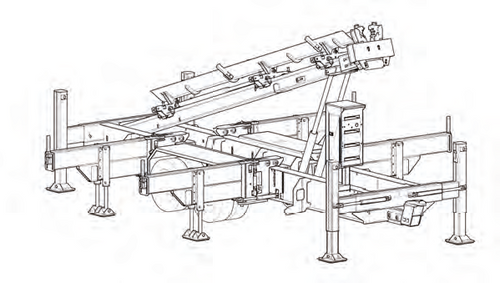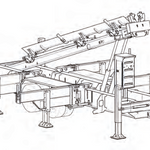 Pipe Loading Trailers (PLTs)
The pipe loading trailer (PLT) mounted tubular handling system lifts pipe and casing from the horizontal position into alignment with a tilting top head drive rotation head. It then advances forward or slides back to allow easy attachment to the top head.
A gas strut system is incorporated with the sliding jaw block to allow for clearance while making and breaking threaded joints.
The drill rig supplies the pipe loader hydraulic requirements. The hydraulic clamping jaws enable make up and breakout of tool joints from the top head, clamping force is adjustable allowing for casing and drill pipe sizes.
Drill pipes and casing are rolled onto and off of the pipe handling tray to and from the hydraulic tilting arms to either side of the loader.
General specification
Jaw sizes include:
4" drill pipe
41/2" drill pipe
6" casing
8" casing
10" casing
12" casing
14" casing
16" casing
18" casing
20" casing
24" casing
Other sizes available on request.